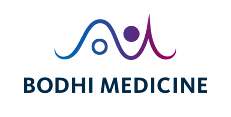 CURSOS EN LÍNEA DEBODHI MEDICINE / MEDICINA CONSCIENTE
Bodhi Medicine es una ciencia que nos enseña con toda precisión lo que dice el cuerpo humano con cualquier síntoma o enfermedad, nos permite entendernos a nosotros mismos y volvernos más conscientes y amorosos con nuestro propio cuerpo, nuestra salud y la de las personas que nos rodean. Nos ayuda a salir del concepto de enfermedad basado en miedo y reconectarnos con nuestra confianza intrínseca y comprensión de que cuando le brindamos el apoyo adecuado, el cuerpo puede sanar de cualquier condición. BM es un enfoque integrativo que busca la causa raíz de cualquier síntoma o enfermedad, incluidas situaciones emocionales, mentales, físicas, toxicológicas, energéticas y espirituales, y ayuda al individuo a encontrar el camino de regreso a la armonía y el bienestar.
Los talleres y entrenamientos de BM enseñan principios sólidos que son un gran apoyo para cualquier profesional de la salud, como terapeutas corporales, terapia energética, nutriólogos, psicólogos, guías de meditación, médicos convencionales o para cualquier persona interesada en saber qué dice su cuerpo con cada síntoma y cómo prevenir que ocurran enfermedades.
Todo lo que el Dr. Nirdosh enseña en estos cursos está basado en su experiencia personal a lo largo de más de 20 años y en una extensa investigación científica realizada por médicos y terapeutas holísticos de todo el mundo.
En estos talleres aprenderás principios esenciales que transformarán la forma en que ves tu cuerpo, tu salud, tu enfermedad y la vida misma.
Elige la opción "Español" en el menú inferior:
Bodhi Medicine offered me a deep connection with my mind and body, creating a new understanding of how life is organizing it-self in the most amazing way. A shift in my understanding that the symptoms are in most cases the first phase of healing released the tensions and offered me the relaxation so much needed for the body and mind to recover and heal even faster than usual.
Bodhi Medicine and the 5 Biological Laws have allowed me to open and understand the world of emotions and the human psyche, their relationship to the cycle of health and disease, and how it´s all connected. For me a it was a Big Bang after 25 years of studying medicine... the puzzle is finally complete. A new path, a new intuition and a clear mission. I am deeply grateful forever for this new way of seeing life.
Luis Sierra Suarez
Orthopedist, Knee surgeon. Mexico City
Thank you very much for the Bodhi Medicine online course, I did in April. The understanding that it gives really changes the perception of "diseases" and the attitude of the processes in the body. I really enjoyed it. I can trust my body much more now and don't have fear. And I didn't have during this coronavirus situation.
Ksenya Muzhikovskaya
Meditation Leader, Kazan, Russia
Created with