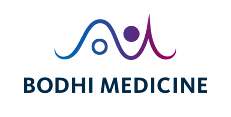 BODHI MEDICINE ÇEVRİMİÇİ KURSLARI
Bodhi Tıbbı, insan vücudunun herhangi bir semptom veya hastalıkla ne söylediğini öğreten, kendimizi tanımamızı ve bedenimizle, sağlığımızla ve çevremizdeki insanlarla daha bilinçli ve sevgi dolu olmamızı sağlayan bir bilimdir.
Uygun desteği sağladığımızda, korku temelli hastalık kavramından kurtulmamıza ve içsel güvenimiz ve vücudun herhangi bir koşulda kendini nasıl iyileştirdiğine dair anlayışımızla yeniden bağlantı kurmamıza yardımcı olur.
BM, duygusal, zihinsel, fiziksel, toksikolojik, enerjik ve ruhsal durumlar dahil olmak üzere herhangi bir semptom veya hastalığın temel nedenini arayan ve bireyin uyum ve esenliğe dönüş yolunu bulmasına yardımcı olan kapsamlı bir yaklaşımdır. BM atölye çalışmaları ve eğitimleri, herhangi bir sağlık profesyoneli, vücut terapistleri, enerji çalışanları, beslenme uzmanları, psikologlar, meditasyon rehberleri, geleneksel alopatik doktorlar veya vücudunun her bir semptomla ne söylediğini ve nasıl önleneceğini bilmek isteyen herkes için büyük bir destek olan sağlam ilkeleri öğretir. hastalık. Dr. Nirdosh'un öğrettiği her şey, 20 yılı aşkın kişisel deneyimine ve dünya çapında bütünsel hekimler ve terapistler tarafından yapılan kapsamlı bilimsel araştırmalara dayanmaktadır.
Bu atölyelerde bedeninizi, sağlığınızı, hastalığınızı ve yaşamın kendisini görme biçiminizi değiştirecek temel ilkeleri öğreneceksiniz.
Tarafından yaratıldı
Dr. Nirdosh Kohra
Meksika'da doğdu, Meksika Anahuac Üniversitesinden tıp doktoru olarak mezun oldu. Tıp deneyimi sayesinde geleneksel tıbbın nadiren insanlara şifa getirdiğini farketti, böylece hastalıkların ana nedenlerini ve gerçek çözümlerini bulmasına yardım edecek yöntemleri aramak için dünyayı dolaşmaya başladı.
Meksika, ABD, Avrupa ve Asya'da farklı şifa teknikleri ile çalıştı, bunları kendi bedeninde deneyimledi ve uzmanlaştı, şimdi bu yöntemleri kendi bütünsel yaklaşımında kullanıyor. Bunlardan bazıları TBM (Total Body Modificati- Nörosomatik Dengeleme), GNM (German New Medicine –Yeni Alman Tıbbı), Transomatik Diyalog, Conscious Nutrition (Bilinçli Beslenme), Kinesiyoloji, Reiki, Theta Healing (Teta Şifalandırma), Meditasyon, 1. Akaşik süreç ve bir takım kadim beden-zihin şifa teknikleri, ayrıca batı ve doğu şifa yaklaşımlarını bütünleştirmedir.
Kendi özel pratiğinde hasta ile birlikte çalışarak, hastalığının fiziksel, zihinsel, duygusal, enerjetik, beslenme ile ilgili olan, toksikolojik, hayat stili ve başka olası bütün sebeplerini dikkate alıyor. Sonra da bütünsel bir yaklaşımla kişiyi uyum ve dengeye geri döndürecek en iyi yolu bulmaya çalışıyor.
Meksika ve Yunanistan merkezli Path of Meditation (2006) ve the Conscious Nutrition Academy (2007)'nin kurucu ortağı. Meksika, Brezilya, Yunanistan, Türkiye, Hindistan, Çin ve diğer ülkelerde Bilinçli Tıp, Bilinçli Beslenme, eğitimleri veriyor. Ayrıca Yoğun Farkındalık İnzivaları (İçeride ki kim?), Meditatif Terapiler (Osho No Mind, Osho Mystic Rose & Osho Born Again), erkeler için atölye çalışmaları, Primal (Childhood Deconditioning – Çocukluk Şartlanmalarından Özgürleşme), Meditasyon ve diğer konularda farklı atölyeler düzenliyor ve bireysel seanslar veriyor.
Created with